Welcome to The Prison Stamp Exchange
Turn Postage Stamps into Cash
Values & rates are per stamp in ANY DESIGN.
NEW CONDITION: New Condition stamps have the highest rates, which means you can get the most money for them. In order to qualify to be New Condition, stamps must not contain any trace of folds, damage, tape, holes, writing, dirt or debris. They must be in complete books, sheets, or rolls. In other words they must be in brand new condition, just as you would get from the Post Office.
USABLE CONDITION: Usable Condition stamps may have folds or minor damage, as long as they can still be used to send mail through the Post Office. Any partial books, sheets, rolls, or single stamps are considered to be Usable Condition. You may still exchange these stamps for cash, but they sell at a lower rate than New Condition stamps.
FACE VALUE: Face Value is the current value of the stamp. It's the retail price it would cost to purchase from the Post Office.
MOST POPULAR
Forever® First-Class®
Face Value: $0.58
New Condition: $0.406
Usable Condition: $0.29
Forever® Global
Face Value: $1.30
New Condition: $0.91
Usable Condition: $0.65
Other Denominations
Face Value: Non-Forever Stamps
New Condition: 50% Face Value
Usable Condition: 40% Face Value
We'll Exchange Any Quantity Of Stamps
STEP 1: Get Order Form
Download the Order Form and fill out the order form to include with your stamps. You MUST include a completed order form with your stamps in order to exchange them. If you don't have a printer, you can request us to send you one by mail by writing to the address below.

​
STEP 2: Pack & Ship
Please be sure to package your stamps securely to prevent folding, beding, or water damage. Be sure to add tracking to your shipment or else we will not be able to confirm that we've received your stamps.
​
MAIL YOUR STAMPS TO
Prison Stamp Exchange
1077 N. Willow Ave. Ste 105-405
Clovis, CA 93611
​

STEP 3: Get Paid
Once we receive your stamps we will issue your payment to the person you indicate.
Frequently Asked Questions
What kind of stamps do you take?
​
We can exchange any type of United States Post Office issued postage as long as it's not been used and is in a condition that it can still be used to send mail with.
What forms of payment to you offer?
​
We offer various different payment options. Cashiers check via Citi Bank which can be cashed at any bank or check cashing service, JPay, Access SecurePak, PayPal, or bank wire transfers to accredited banks or credit unions. We do not offer wire transfers through third-party companies like Western Union or Wal-Mart.
How long does it take to get payment?
​
Depending on the payment type you select, checks typically take 4-7 business days to be received. Wire transfers typically take 1-2 business days to be received.
Can I request my payment to be made to another person?
​
Yes. We can make your payment out to whomever you chose.
Do you have a minimum order?
​
We do not have a minimum order. However you should determine if the quantity of stamps you are sending in have enough value that makes the cost of shipping them to us worth the transaction.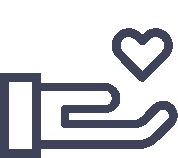 At Prison Stamp Exchange, we help those incarcerated by allowing them to exchange their postage stamps for cash. Perhaps they need the money to support their family, or perhaps they have expenses such as fines or legal representation fees. Whatever the case, we make it easy to turn postage stamps into cash.